Many people enjoy biking as an exercise. While biking outside can be a great option, having an indoor bike is a good way to ensure that you always have an exercise and training option available. When shopping for a bike, the two primary options are recumbent and upright bikes. If you're not sure what is recumbent bike or what the difference between the two is, this offers a brief explanation.
Recumbent Bikes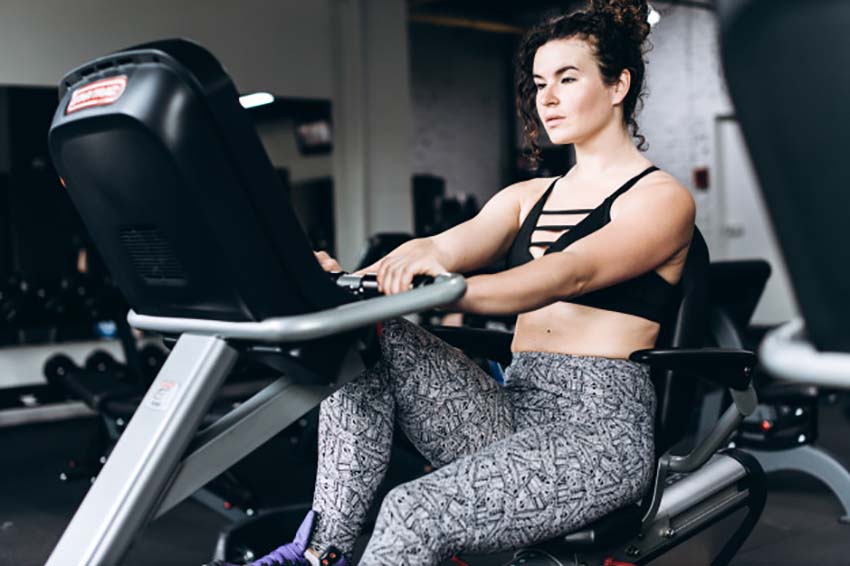 This exercise bike allows a person to sit lower to the ground. The seat is usually more comfortable than a standard exercise bike. It often comes equipped with a larger seat and allows the user to sit back and focus on cardio. Since the user is in a reclined position, there is not any strain on the back. This position allows your hands to be free during exercise. For individuals who may want to read a book or play games, they can multitask on this type of bike.
Recumbent bikes also have a low center of gravity. Due to their positioning, they are lower to the ground and may be a good idea for anyone who has balance concerns. During workouts, expect to feel stability, and it's unlikely that they will tip over.
The only downside to recumbent bikes is that they take up a fair amount of room and are usually not portable. Once they've been placed in a certain location, it's easiest to leave them in one location. Moving them is possible, but it would not be ideal to move them for short trips.
Upright Bikes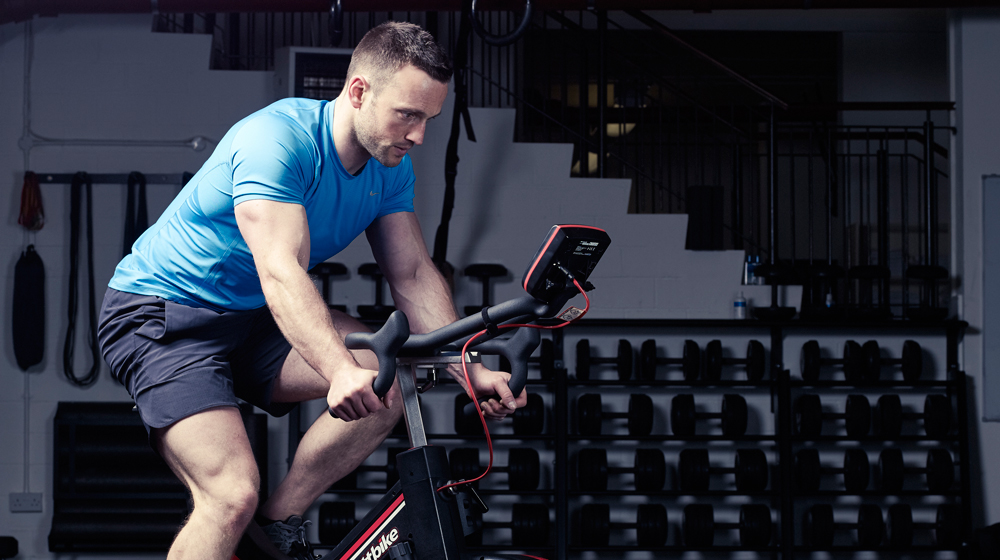 An upright bike is designed more like a standard bike. This means that the user will sit upright and hold onto the handlebars during exercise. Since it is similar to a road bike, it may be more versatile than a recumbent bike. For example, a person can sit or stand while pedaling just like you would do with a road bike. This change in position allows for varying the workout as well as the muscles which are targeted.
[Related: 5 Home Based Crossfit Workouts For Effective Fat Loss]
Upright bikes have a high center of gravity. While many people won't struggle with this, it can be a concern for anyone who has balance needs. They do feel less stable during a workout, and it's important to be mindful of your positioning when using an upright bike.
Finally, upright bikes are generally more portable. This may be an advantage for those who want to be able to store their bike between uses. While not always possible, some users want their bikes to be stored in closets when they're done with the workout. If this is a priority, look for an upright bike that can be packed and stored away.
Conclusion
Although both upright and recumbent bikes have their own advantages and disadvantages, recumbent bikes are often the better choice for more users. From having a low center of gravity to being more comfortable during use, these bikes make exercise easy. Anyone who's interested in being able to bike regardless of the weather conditions may want to consider an exercise bike.