Dietary Approaches to Stop Hypertension, or DASH, has been voted as the best overall diet for several years in a popular survey. The DASH program was developed by a panel of experts at the National Institutes of Health to help Americans lower their blood pressure, but as it turns out, it is also effective at weight loss as well.
What is the DASH diet?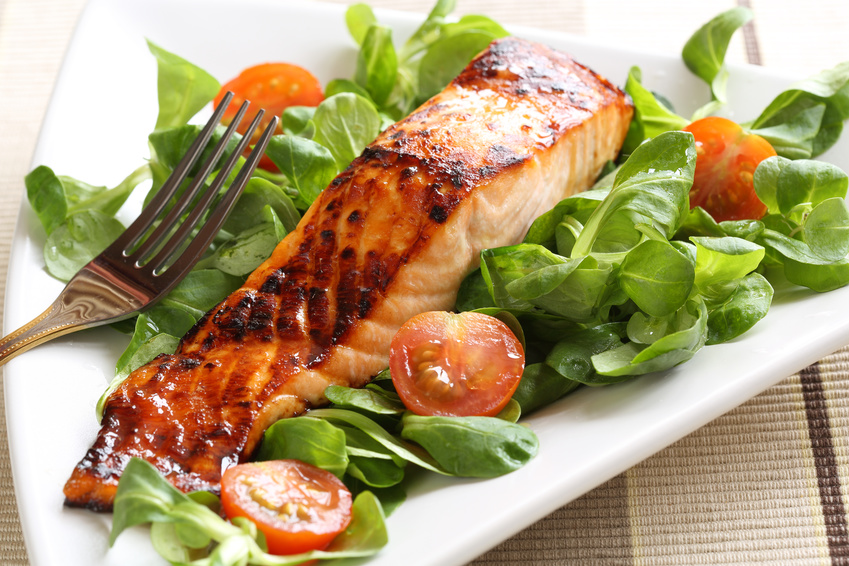 The DASH diet emphasizes foods rich in protein, fiber, potassium, magnesium and calcium and low in saturated fat, sugar and salt. On your plate, that looks like plenty of fruits and vegetables, beans, nuts, fish, poultry, whole grains and low-fat dairy, with fewer fatty meats and sweets. Although DASH is not a reduced-sodium diet, lowering sodium intake by eating whole foods over processed foods enhances the diet's effect.
The original trial of the DASH diet showed reductions in both systolic blood pressure and diastolic blood pressure across subgroups of gender, race and ethnicity and in hypertensive and pre-hypertensive patients. Further studies have found that adherence to the DASH diet lowered total and LDL cholesterol, reduced the risk of coronary heart disease and stroke even throughout several years of follow-up, and reduced bone turnover, improving bone health.
According to the NHLBI, the daily Dash Eating Plan also involves, on average:
6 to 8 servings of grains, preferably whole grains
6 or fewer servings of meat, poultry, and fish
4 to 5 servings of veggies
4 to 5 servings of fruit
2 to 3 servings of low-fat or fat-free dairy products (fat-free if watching weight, like with diabetes)
2 to 3 servings of fat or oils (preferably healthy fats)
Here are some of the other daily nutritional goals of the DASH diet plan:
Total fat is 27 percent of calories
Saturated fat is 6 percent of calories or less
Protein is 18 percent of calories
Carbohydrates are 55 percent of calories
Cholesterol is limited to 150 mg
Fiber is 30 grams (g) or more
Depending on weight loss or weight maintenance needs, you can choose a DASH diet plan that provides 1,200, 1,400, 1,600, 1,800, 2,000, 2,600, or 3,100 calories per day.
Calculate your TDEE and choose the one that's fairly close to your TDEE. This will ensure you lose weight while reaping all the benefits of the DASH diet.
[Related: PCOS Weight Loss Guide! (Calculator Included)]
How Does the DASH Diet Work?
The DASH diet works by limiting not only salt, but also saturated fat and cholesterol — both of which can contribute to heart disease — and by increasing foods that provide fiber, protein, and other nutrients thought to help lower blood pressure.
Also important to note is people who want to lower their blood pressure should combine the diet with other healthy lifestyle approaches to managing hypertension, such as getting more exercise, losing weight, and cutting back on alcohol consumption. Quitting smoking is also crucial for lowering blood pressure and maintaining good heart health.
Who Should Follow the DASH Diet?
The Dietary Guidelines for Americans recommend the DASH eating plan as a model for healthy eating for everyone! The whole family can enjoy the DASH diet. And of course, the DASH diet was developed to help people lower their blood pressure. It provides additional heart health benefits, lowering cholesterol and inflammation. New research shows that it is effective in lowering blood pressure in children as well as adults. In Short, anybody who's looking to lose weight and live a long and healthy life can follow DASH diet.
How To Get Started?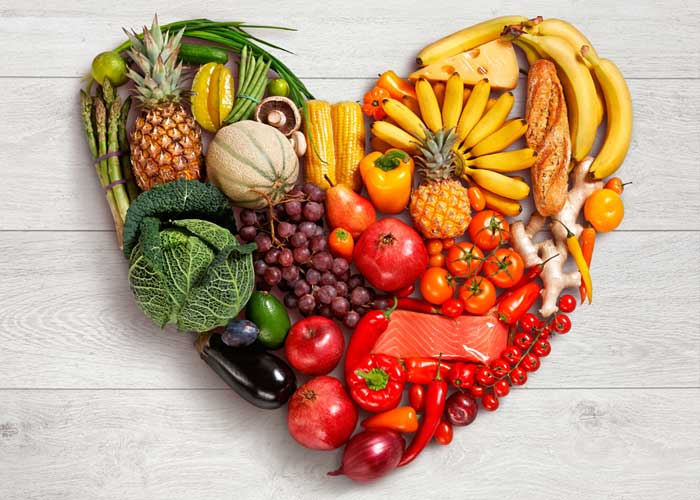 Dietitian Marla Heller's version of the DASH Diet, from her book The DASH Diet Weight Loss Solution, is divided into two phases:
Phase 1: Two Weeks to Shrink Your Waistline
During the 14 days of Phase 1, you will learn how to satisfy your hunger and, as a result, feel fuller longer. To regulate your blood sugar and help curb your cravings, avoid fruit and whole grains, which have a lot of natural sugar, and alcohol, which also contain sugars. That said, you can enjoy 2-3 servings of low-fat dairy per day. This would include 1 cup of skim milk or low-fat yogurt. Avoid regular or even fat-free cheese because they are often high in sodium.
By avoiding starchy foods with sugar, you're helping to regulate your blood sugar and diminish cravings. Try leafy greens like lettuce and spinach or cruciferous vegetables like broccoli or cabbage. You can also eat cucumbers, squash, peppers, and tomatoes.
You can also enjoy up to 6 ounces of lean meats, fish, and poultry a day. Aim for 4 to 5 servings of beans or lentils a week.
Opt for protein-rich foods that have healthy fats, like fresh nuts and seeds, or fatty fish like salmon or mackerel. Avocados are loaded with monounsaturated fats as well as antioxidants lutein, vitamin E and beta-carotene. Toss them in a salad along with vegetable oils, especially olive, canola and nut oils, which you can use as salad dressing.
[Related: Ketogenic Diet: Everything You Need To Know!]
Phase 2: Kick It Up a Notch!
After the first 14 days, you will continue to eat the foods from Phase 1 but re-introduce some other healthy foods that will help you continue your weight loss. How long does Phase 2 last? It's your life plan, so it should last forever so you can keep your blood pressure low and keep weight off.
Whole Grains: Choose from cereals, breads, and pasta. Aim for 6 to 8 servings a day.
Fruit: Make fruit (fresh or frozen) a part of your diet every day. Aim for 4 to 5 servings a day. Try making these low-sugar fruits part of your diet.
Low-Fat Milk or Yogurt: Stick to 2 to 3 servings a day as in Phase 1.
Sugar: You can have 3 to 4 servings of sugary foods each week.
Alcohol: You can have a small glass of red wine occasionally, which represents one fruit serving.
Below you can see a week's worth of meals! Phase 1 has 3 sample days, and Phase 2 has 4 sample days.
[WPSM_AC id=3128]
Pros of the DASH Diet
Cost: A benefit is that the DASH eating plan is free and accessible.Unlike commercial eating programs, everything you need to learn the program is available online free-of-charge. The food you eat can be easily found at any grocery store and aren't necessarily expensive foods.
Flexibility: DASH diet plans are available for calorie levels 1,200, 1,600, 2,000, 2,600 and 3,100, so it is easy to choose the level that will produce steady weight loss depending on your starting weight and gender. As you lose weight and transition to a lifelong eating pattern, you can use the plans for the appropriate calorie level for maintenance.
Health: You will enjoy research-proven health benefits in lowering high blood pressure and cholesterol by following this diet.
Nutrition: With the DASH diet, you will be eating the foods everyone recommends for good nutrition and avoiding empty calories and overly processed foods.
Backed By Major Health Organizations: The DASH diet is endorsed by the National Institutes of Health, the American Heart Association, and the USDA.
Cons of the DASH Diet
Lack of Convenience: Because this is not a commercial diet, you won't get pre-packaged foods delivered to your door. You can't go to the freezer section of your local market and get meals that are already cooked. This diet takes some work.
Not Specifically Designed for Weight Loss: While you can follow one of the lower-calorie target plans of the DASH diet, the primary emphasis is not on weight loss.
Support: If you find that you do best in a program that includes regular meetings, social support, and check-ins, you will have to seek those out on your own.
The Potential Short- and Long-Term Effects of the DASH Diet
Research shows the DASH diet can help lower blood pressure at least in the short term, but longer studies will be needed to determine whether the DASH diet will translate to lower rates of heart disease for those who stick with it over the long term.
That said, for many, the DASH diet is the perfect one-two punch: a sensible diet for keeping blood pressure levels in check and for losing pounds or maintaining a healthy weight.