Molly aka Molsinspire on Instagram got to the point were she knew nothing was going to change. She wasn't going to eat healthy or start working out.
Eventually, these negative, hurtful doubts in her mind shifted and she started to begin learning about nutrition and what to eat and the pounds slowly started coming off. First 1, then 2, then 10, then 20.
Molly has since lost almost 100 pounds and successfully kept it off. Below we have collected some delicious, weight loss meals that she has shared on her Instagram for you to try! Enjoy!
Be Sure To Follow Molly On Her Social Media Here:
Instagram: @molsinspire
Dietbet: Game/Molsinpire
View this post on Instagram
"That girl on the left is someone I hardly even recognize anymore. I used to be so miserable, as sad as that is to say, I got to the point where I just accepted that nothing was ever going to change."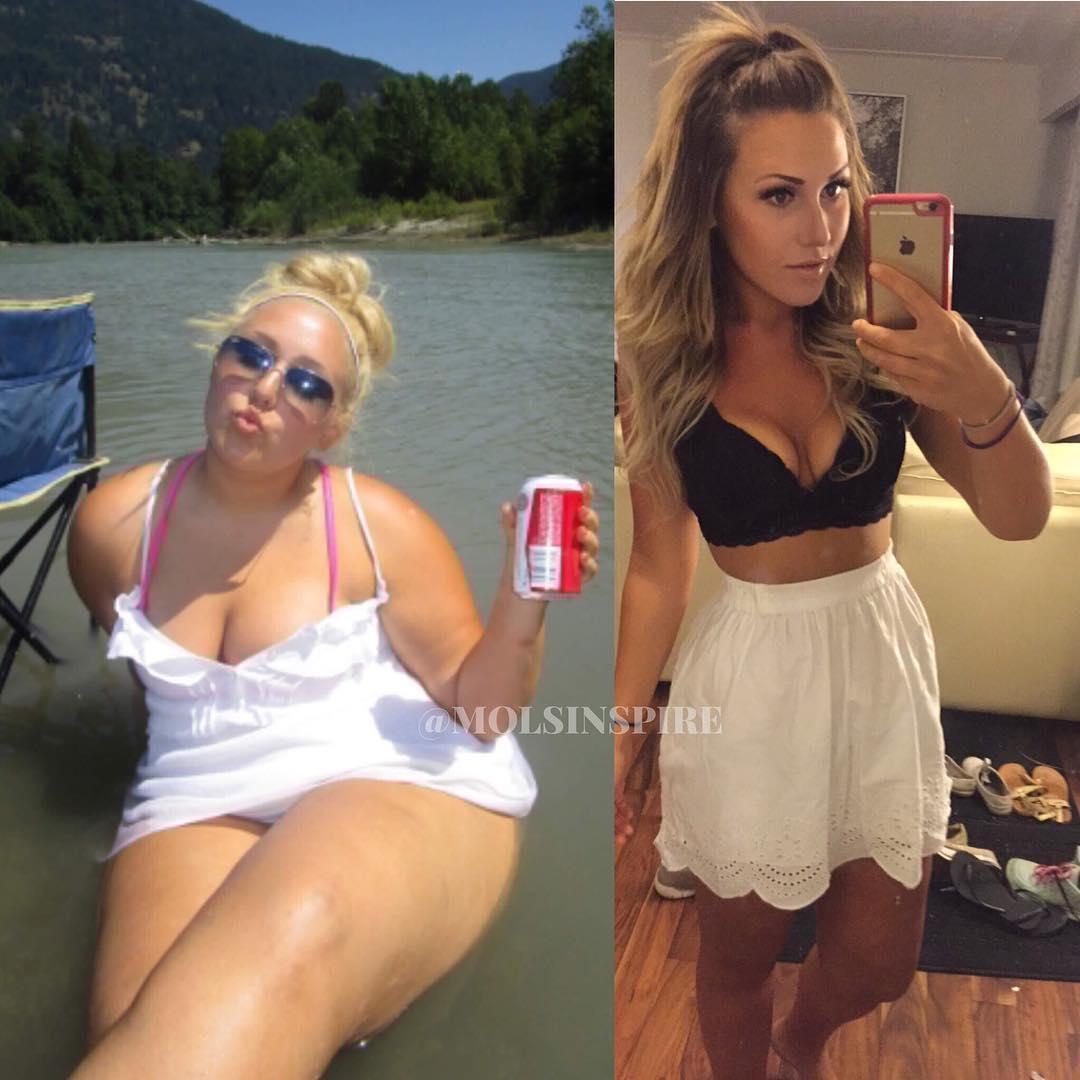 "I remember losing 20 pounds then 30 then 40 and still having moments when I'd mentally break down and cry because I never thought I would get to this point. I used to call one friend in specific and pour my heart out how I didn't think that I would ever be truly happy with myself because I felt like I had ruined my body beyond repair. Guess what, I'm still here, I'm not perfect, there's a million things id like to improve, but I can honestly say that if nothing changed about me I would still be 100% at peace with myself."
"Losing the weight has honestly made me who I am today. It taught me discipline and gave me strength. I used to hate my stretch marks and all the baggage that comes with losing close to 100 pounds, and some days I still do, but when I really think about it I don't think I would ever change anything in my life."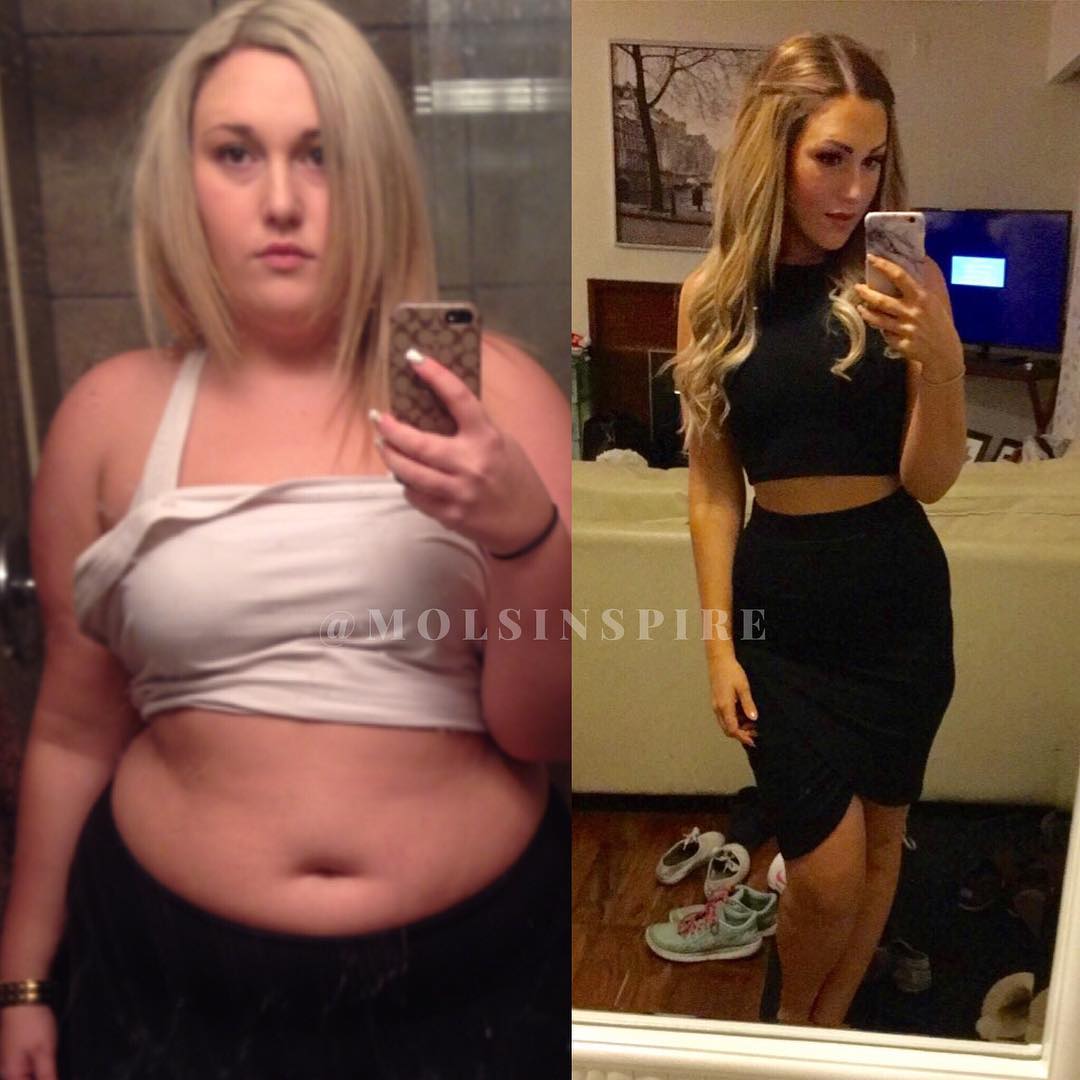 [Related: Harshi Suraweera's Tremendous 42KGS Transformation and That Too in Just 10 Months!]
Molly's Diet Meals For Losing Over 95 Pounds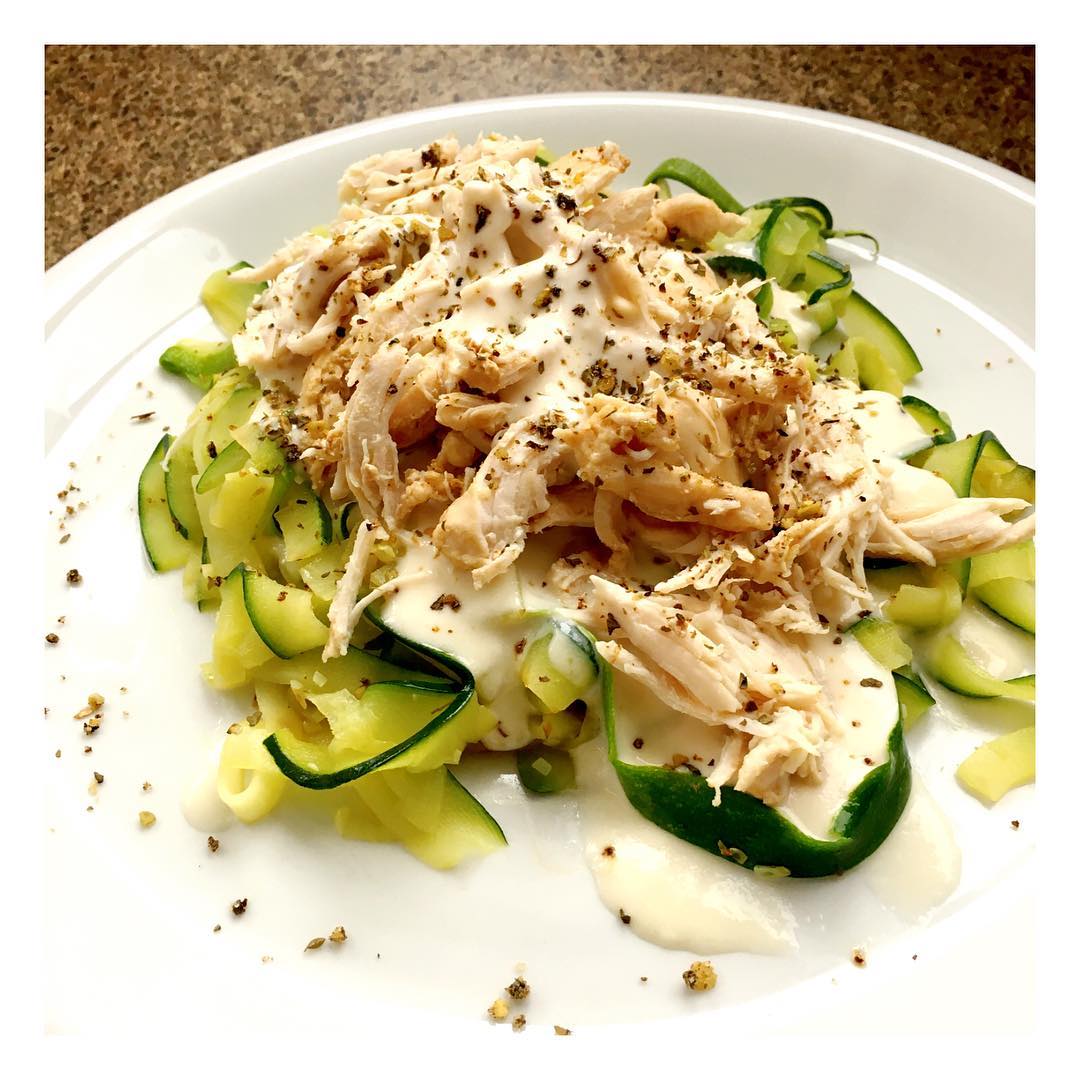 "A favorite meal of mine. Zucchini noodles with chicken and any type of sauce really. I boil chicken breast in chicken broth then shred it and added 1/4 cup of a jar of my fav alfredo sauce. Quick, easy, nutritious!"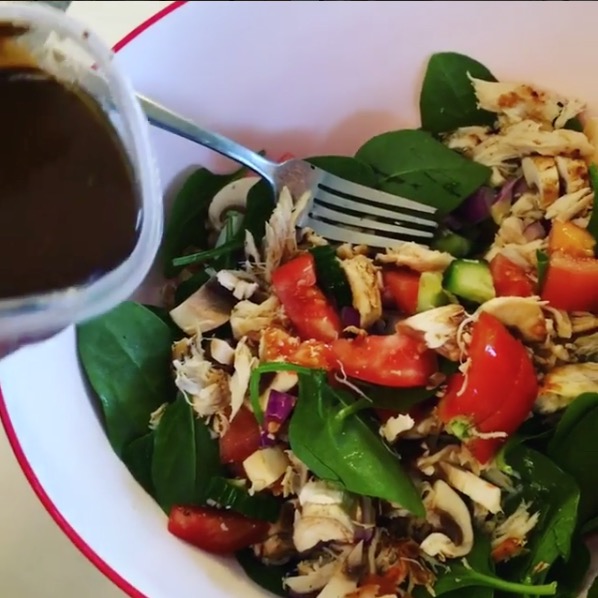 "My favorite salad for dinner. Spinach, tomatoes, cucumber, red onion, mushrooms, shredded chicken (sometimes add Avocado and bell peppers) Salad dressing (Dijon mustard, minced garlic, balsamic vinegar, olive oil, *add zero calorie rice vinegar or apple Cider vinegar until desired taste/consistency)"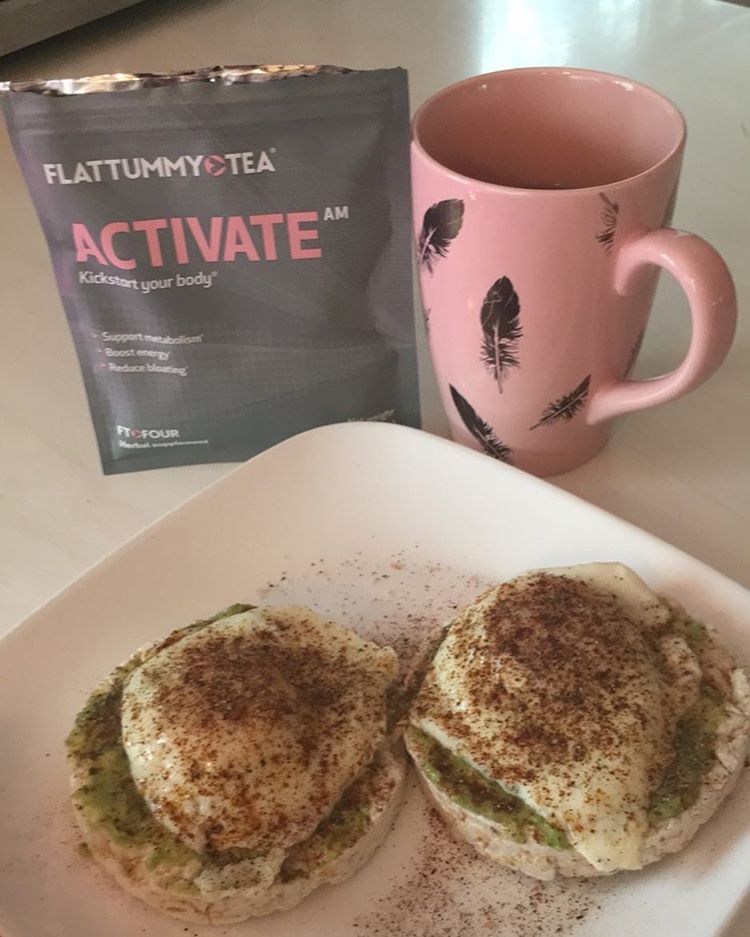 "I've had this combo every single day this week. @flattummytea and fried eggs over rice cakes and avocado salsa"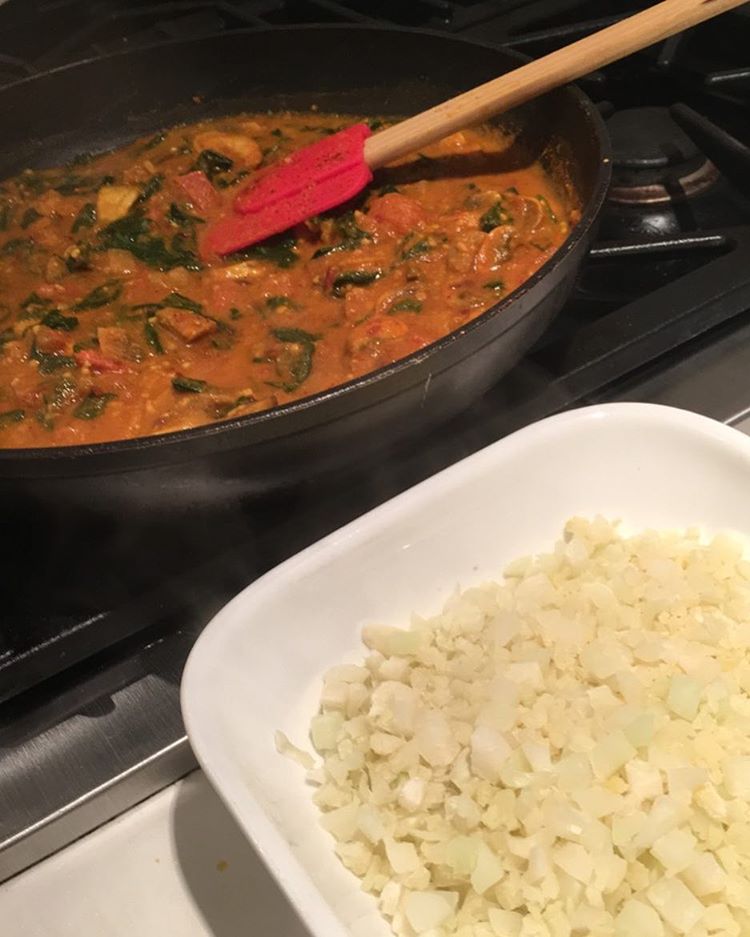 "Dinner so yummmy, homemade curry with cauli rice. 1 tbsp curry powder, 1 tbsp minced garlic, 1 cup coconut milk, 1/2 tomato sauce, Mushrooms, Spinach, 1 serving shrimp, Shake some chilli powder and chilli pepper flakes over top.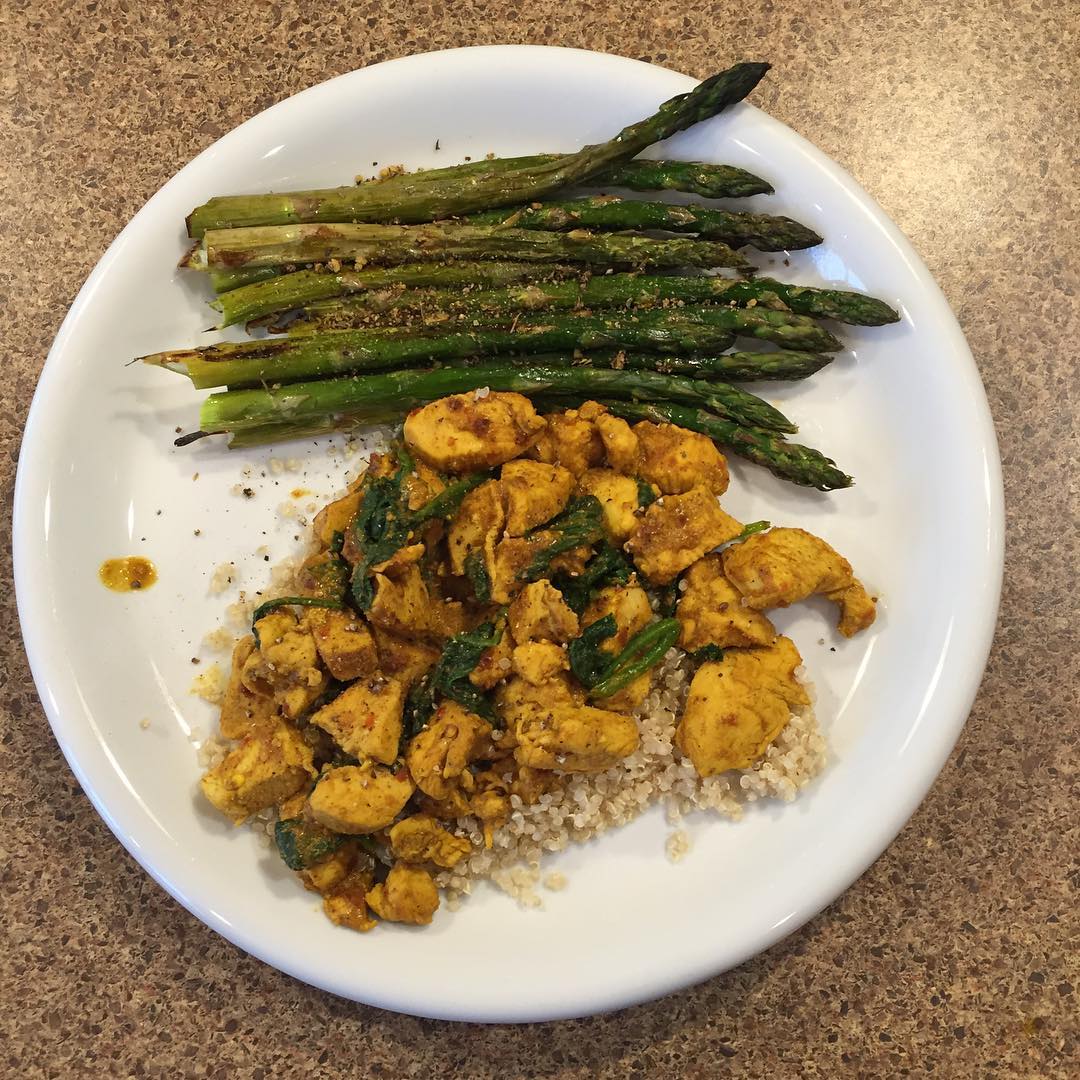 "I swear I eat the same thing every day but it's sooooo good. All that for around 450 cals! My high carb meal of the day so it has 1/2 scoop of quinoa" Chicken, Quinoa, Asparagus!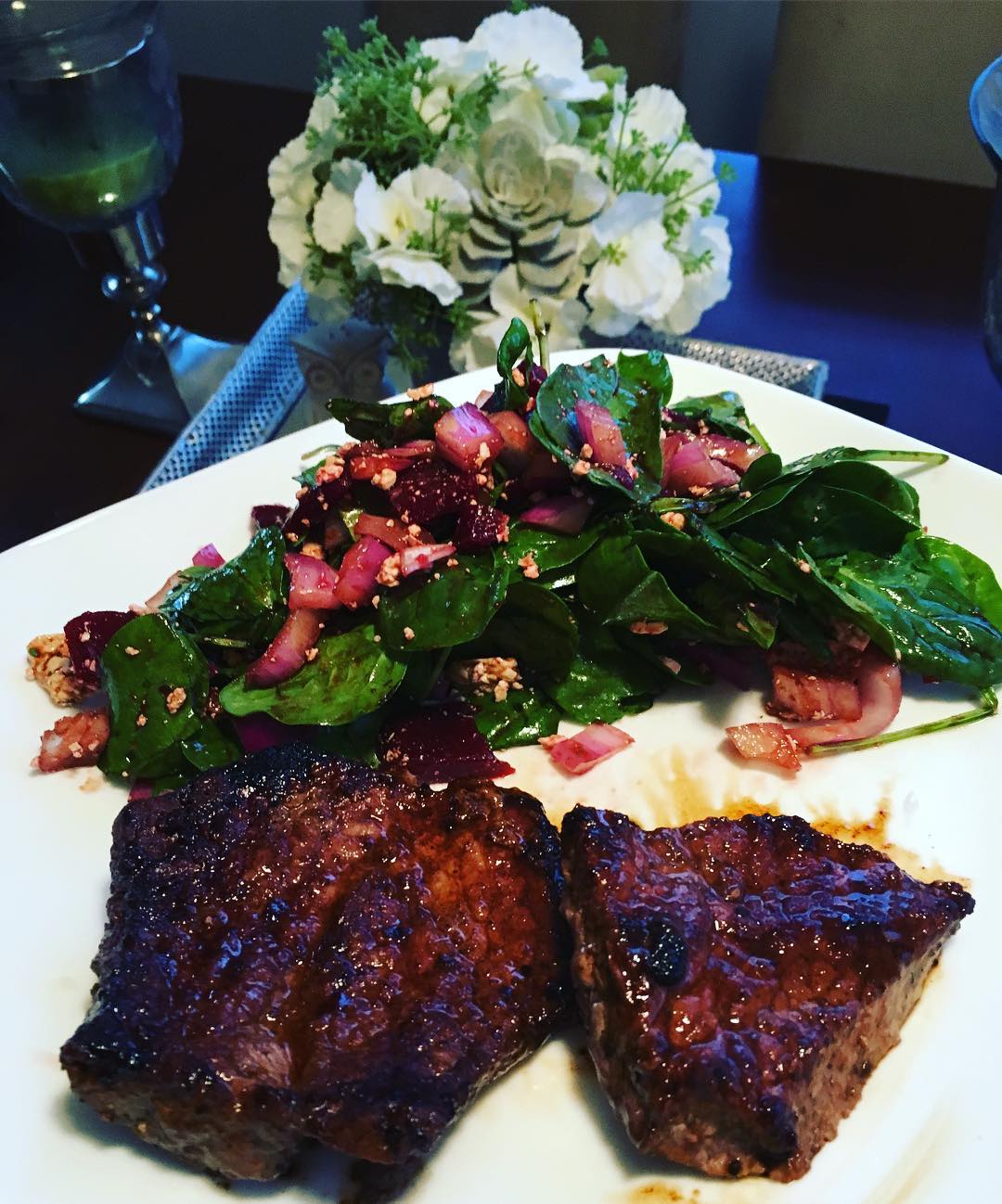 "I decided to treat myself with a nice huge 250 g steak! Paired with beet salad which is a new favorite of mine, just spinach, red onion feta and virgin olive oil and balsamic"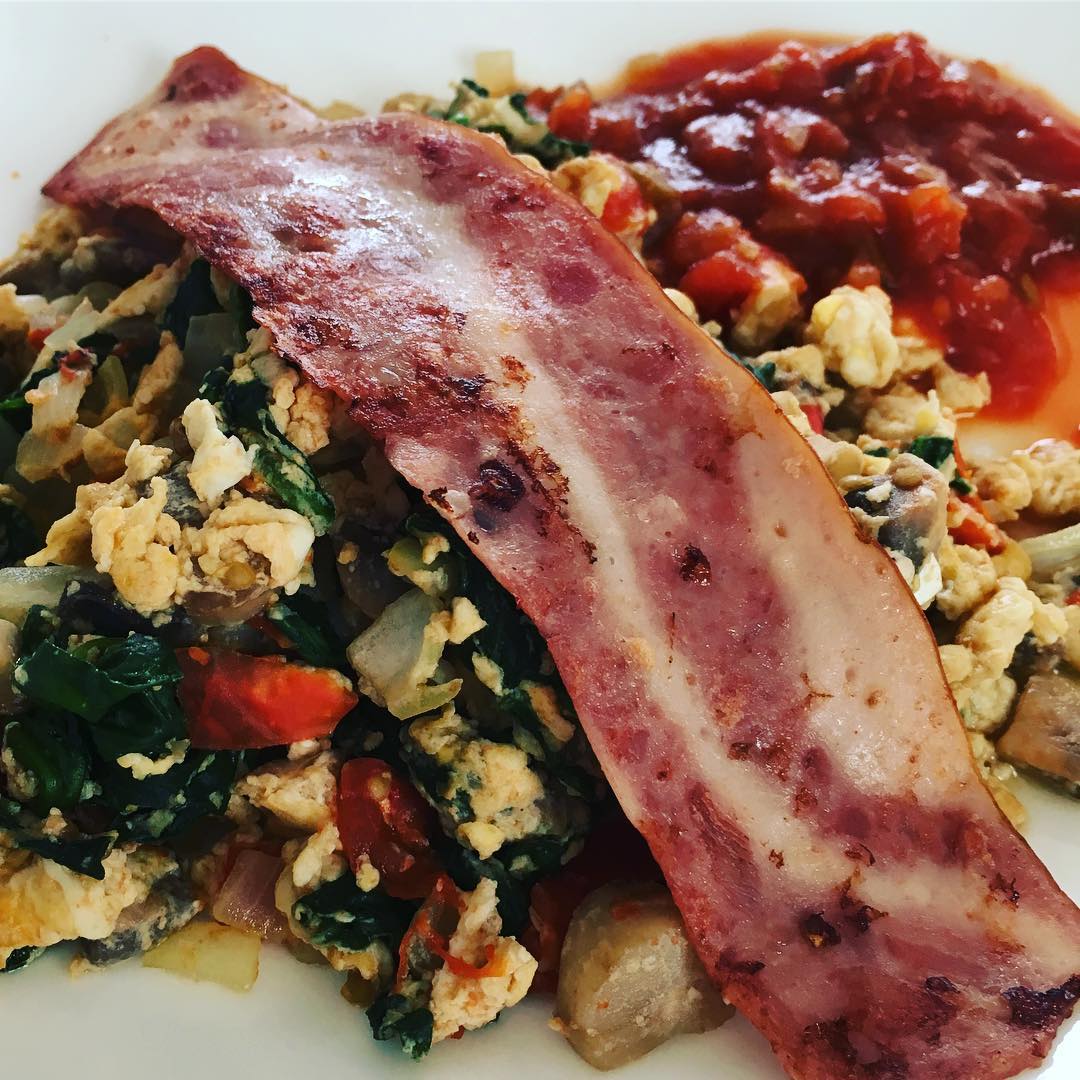 "Would you justtttt look at it. 1/2 cup egg whites and one egg. Chicken bacon. 2 cocktail tomatoes – mushrooms – onion – spinach – salsa"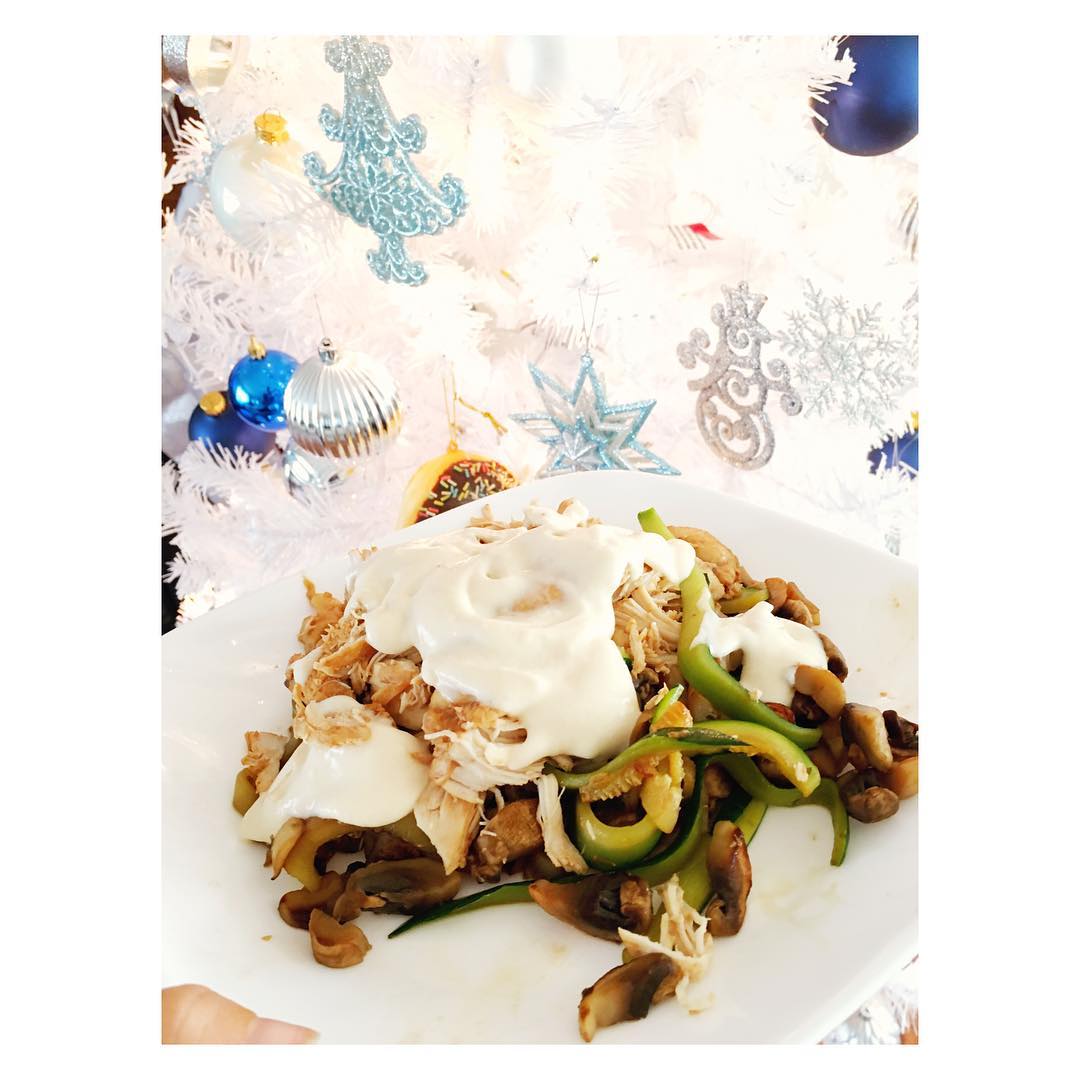 "Another one of my absolutely favorite meals lately. Zucchini noodles and mushrooms with 250g shredded chicken breast and 1/4 cup Alfredo sauce! 16g carbs – 7g fat – 57 protein – 371 calories"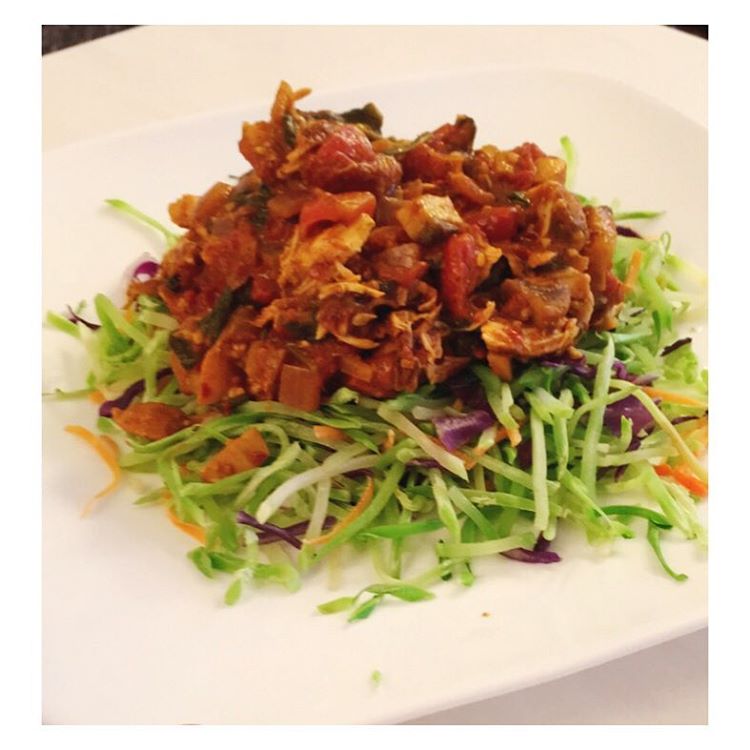 "Dinner was Homemade chicken curry over broccoli slaw"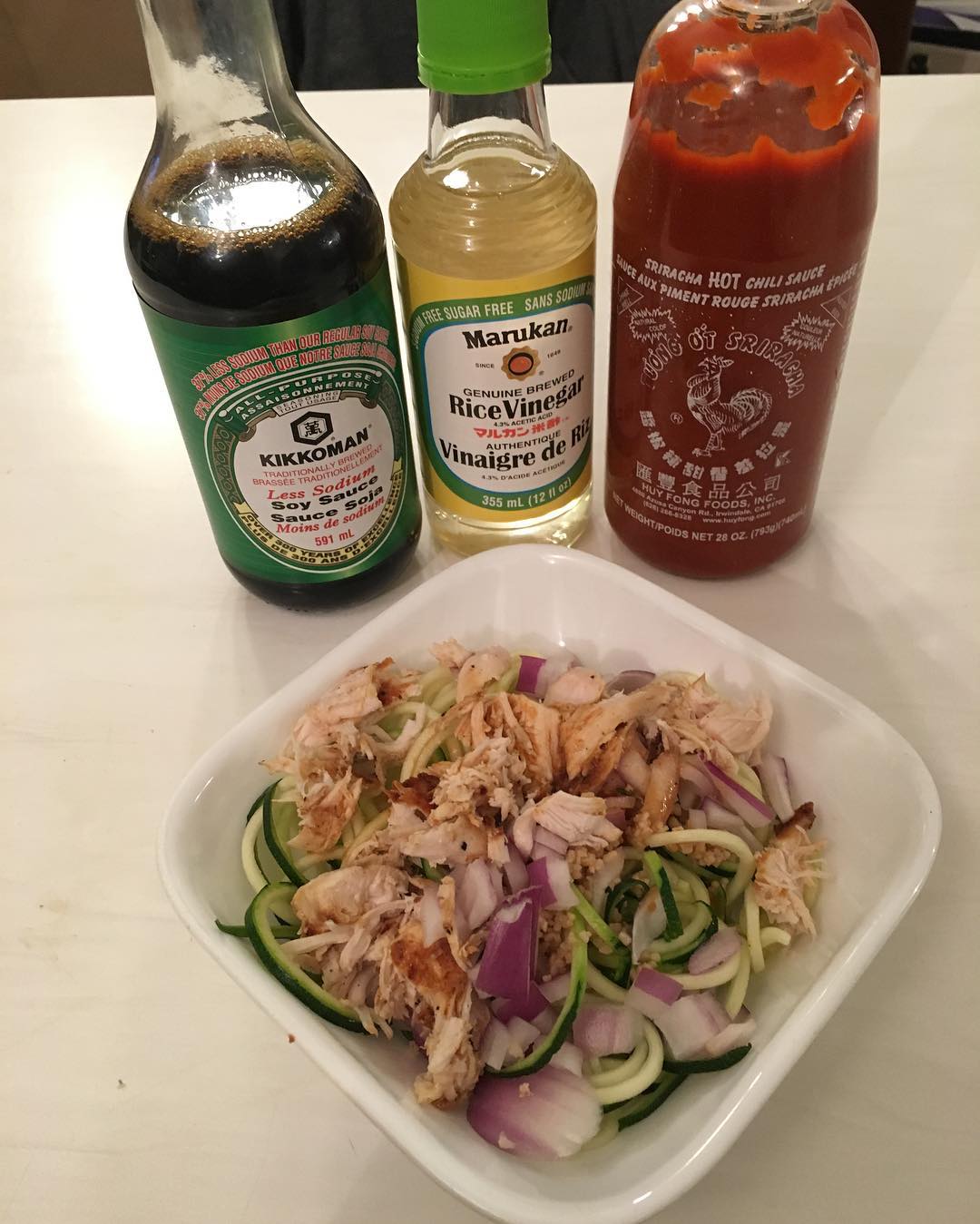 "Zucchini Thai noodle salad. Grilled chicken, red onion, minced garlic and these sauces. Nom nom nom!"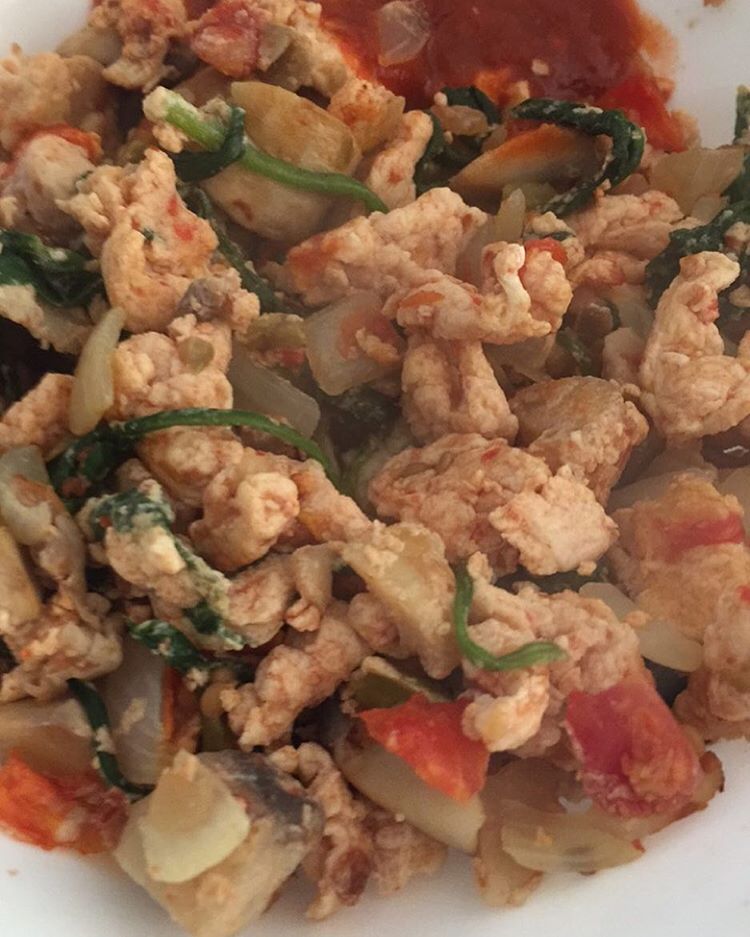 "263 calories – 21g carbs -7g fat – 43 G protein. 1 cup mushroom, 2 small or one large tomato, 1/4 of an onion, 2 tbsp salsa, 1 cup egg white and I've been trying to up my healthy fats so I add one regular egg."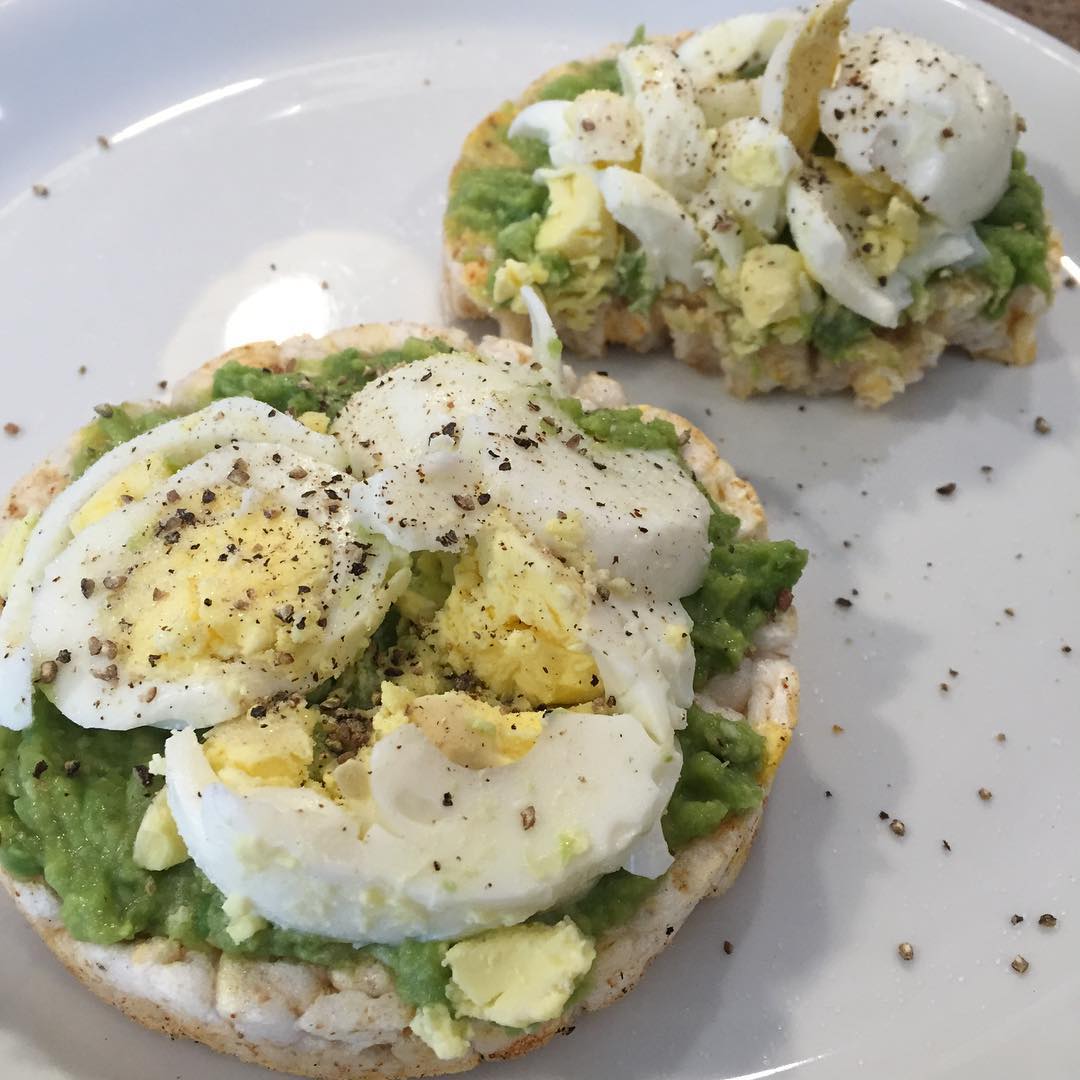 "This has been one of my go to breakfasts lately. Nom nom nom. Quick and simple". Eggs, Avocado On Rice Cakes.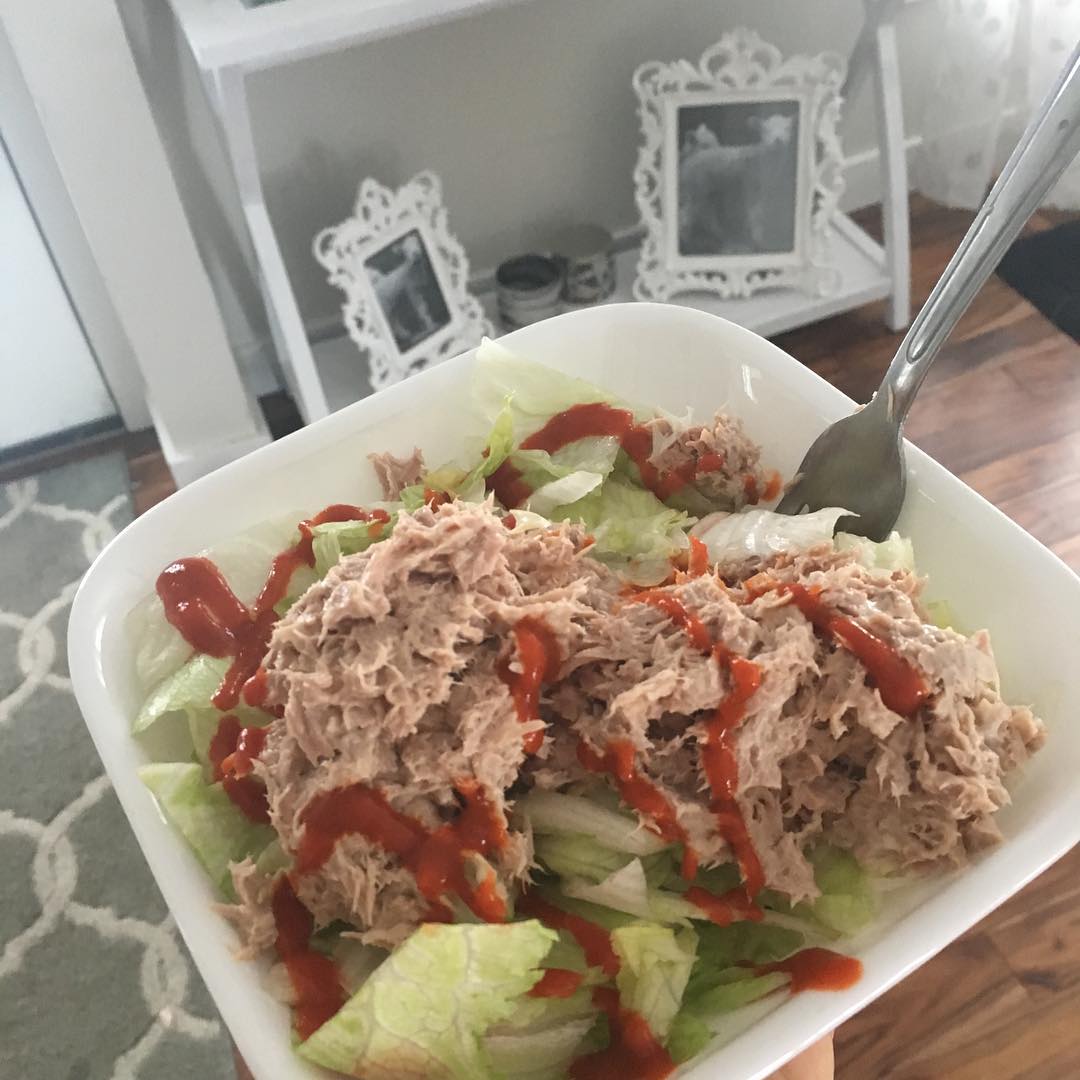 "This is really yummy. Tuna and a bit of reduced fat mayo over iceberg lettuce and Siracha"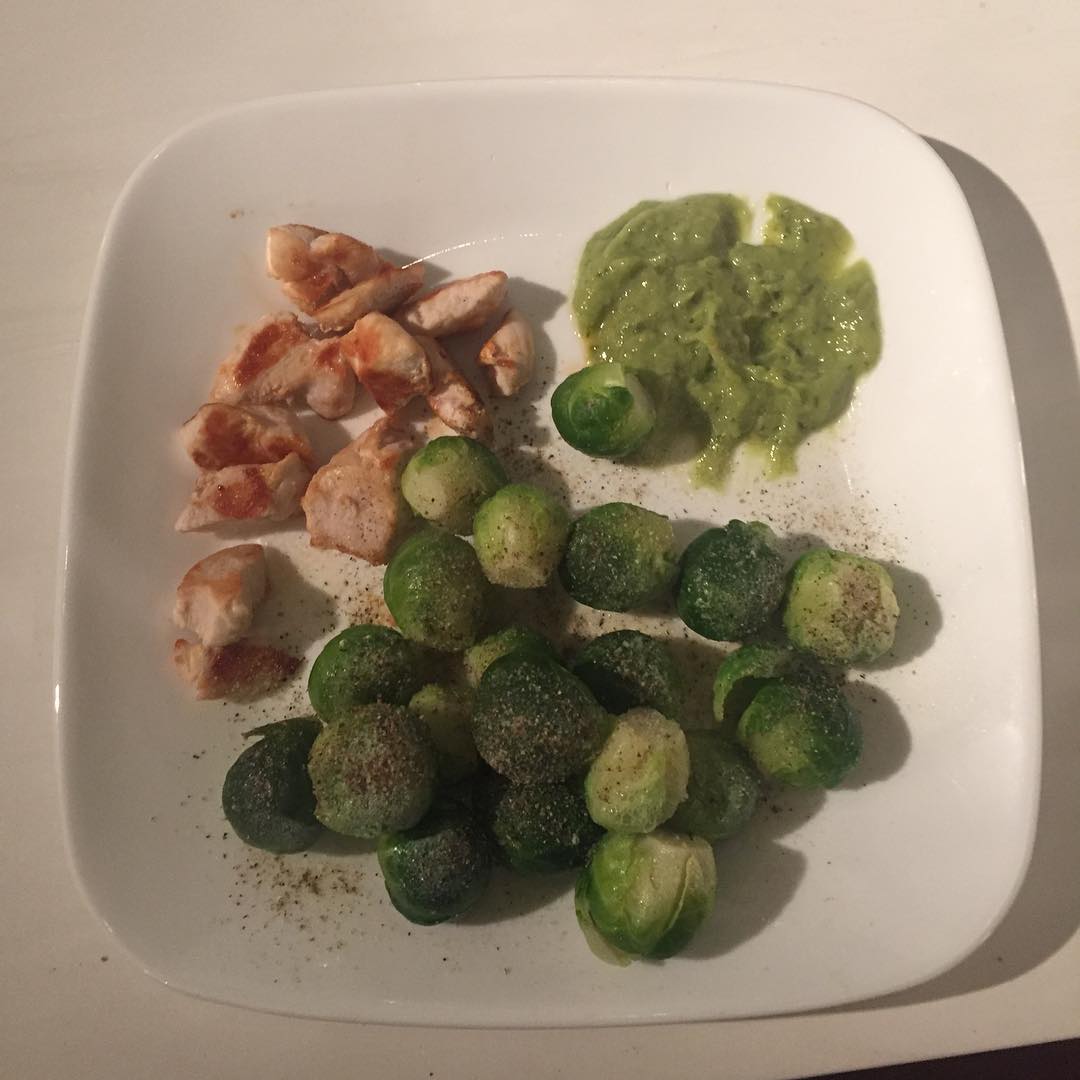 "Kept is simple for dinner: Brussels and chicken and guacamole"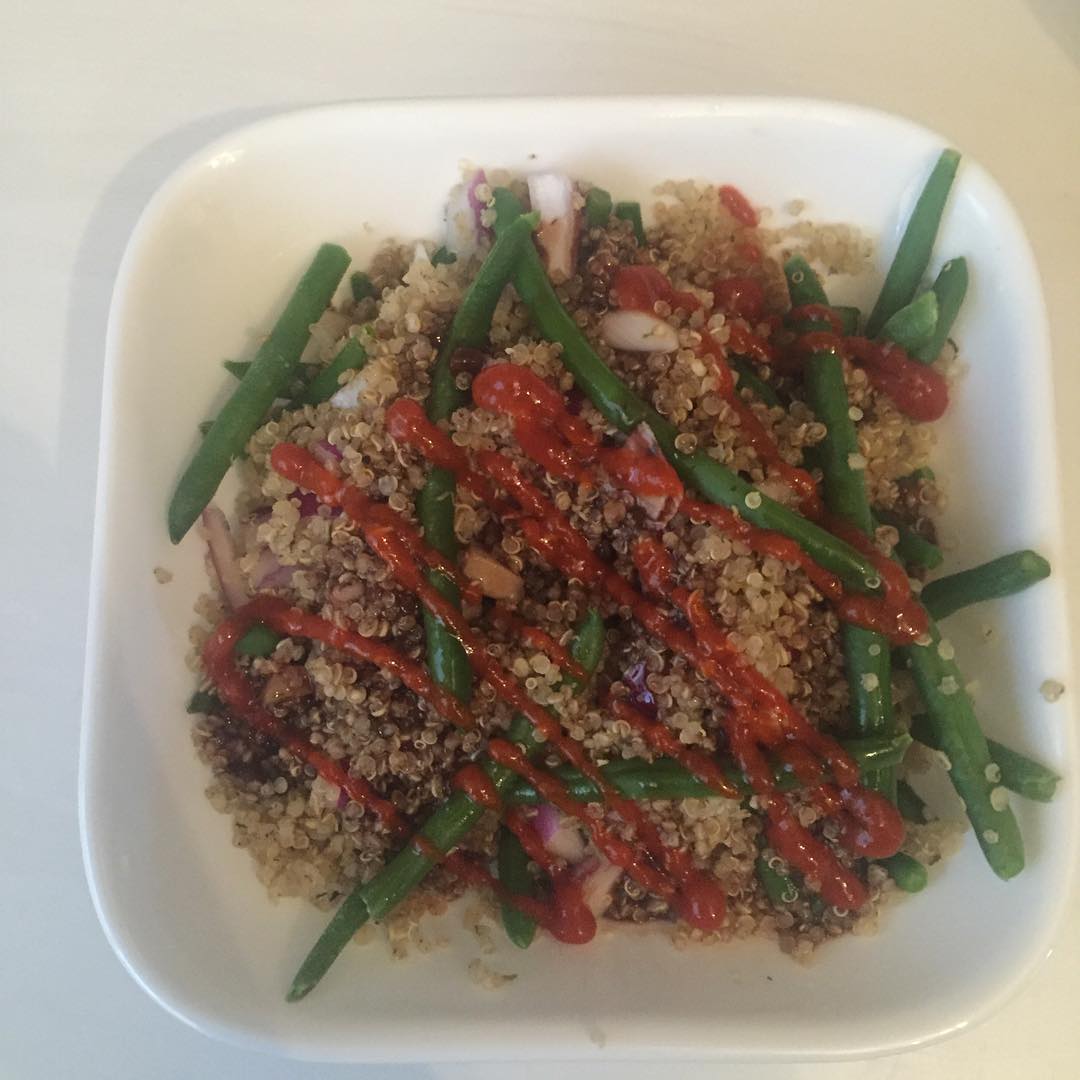 "Quinoa and veggies with soy sauce and Siracha. So simple and so good ??"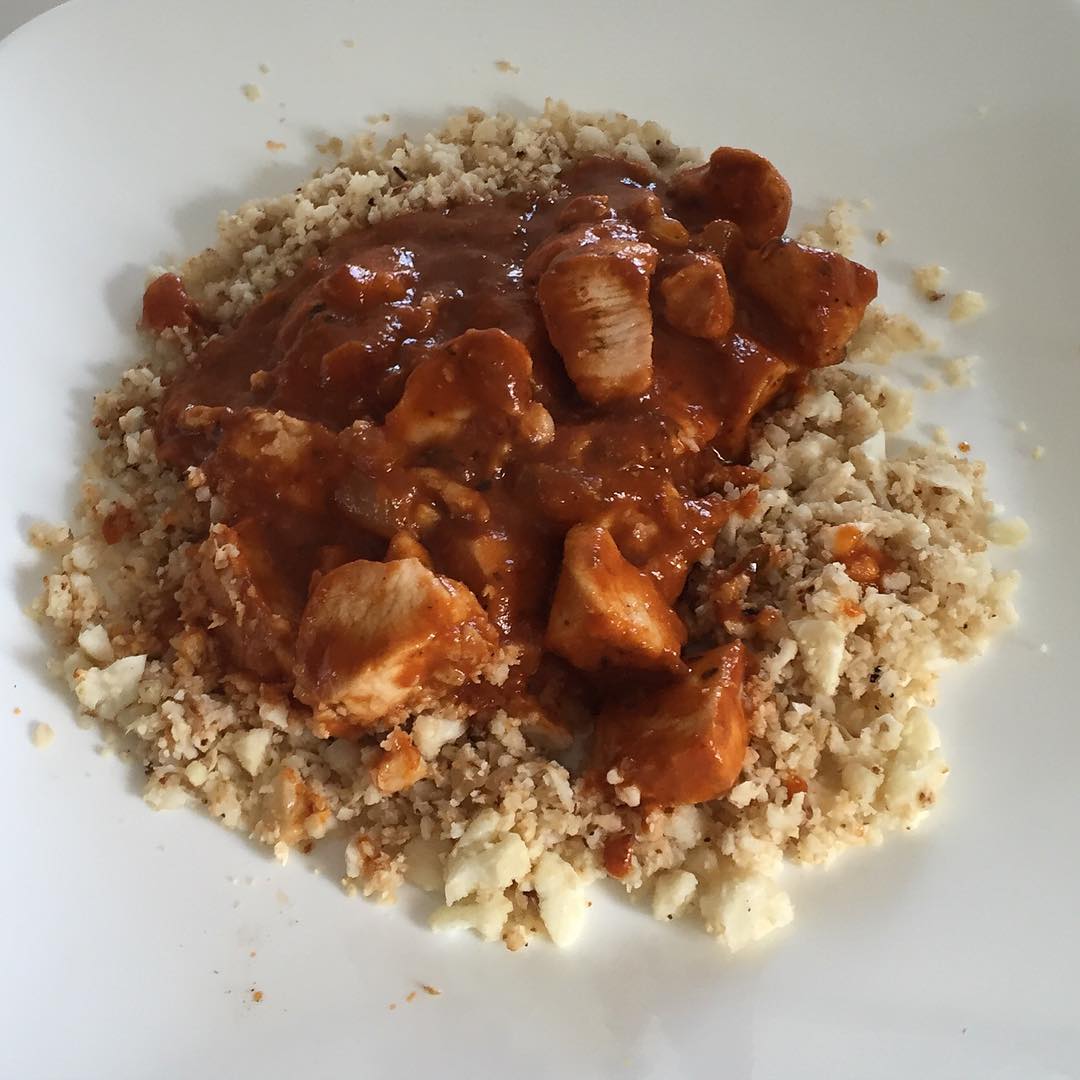 "I wish I had made this look a little prettier but omg it was amazing.. Butter chicken is one of my favorite foods ever and until I found cauliflower rice (just blend cauliflower and throw in the pan for a few mins over medium Heat)"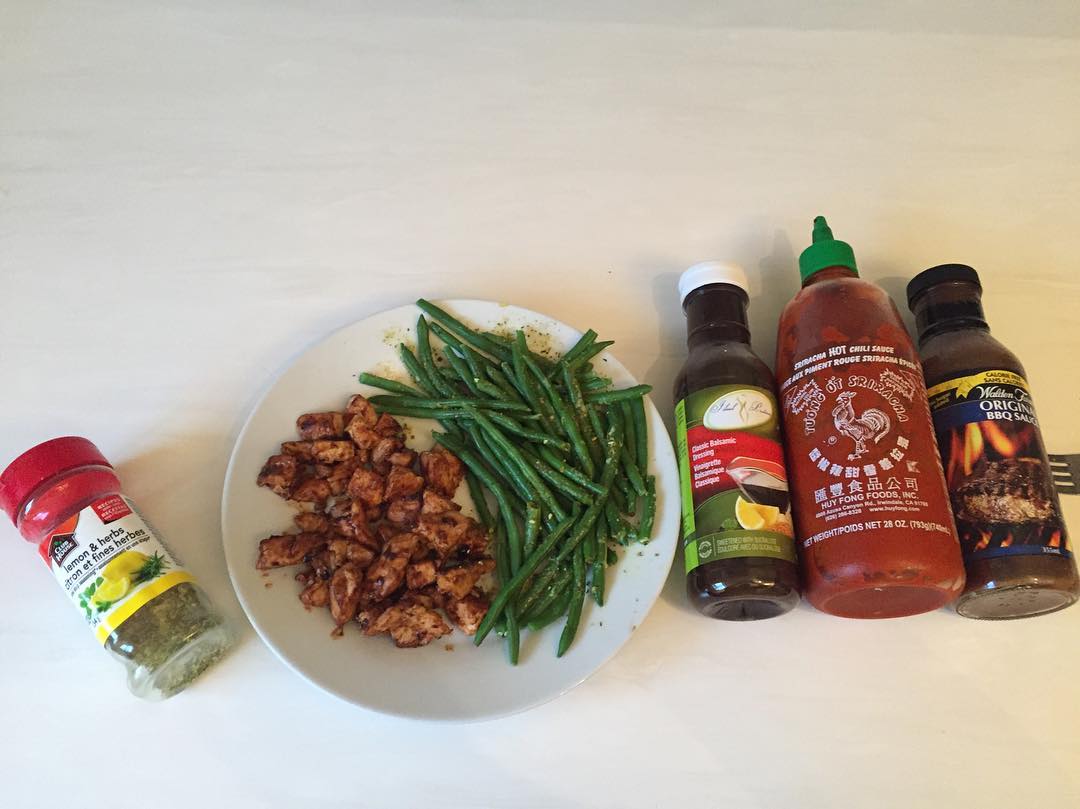 "Tell me this doesn't look amazing ? full plate of food for only 220 calories!!!!! Chicken sauces are a squirt of each on the right ( ideal protein 10 cal/ two tbsp balsamic, Siracha and walden farms zero cal BBQ sauce. Lemon seasoning for the green beans. 40g protein 7g carbs 1 gram fat"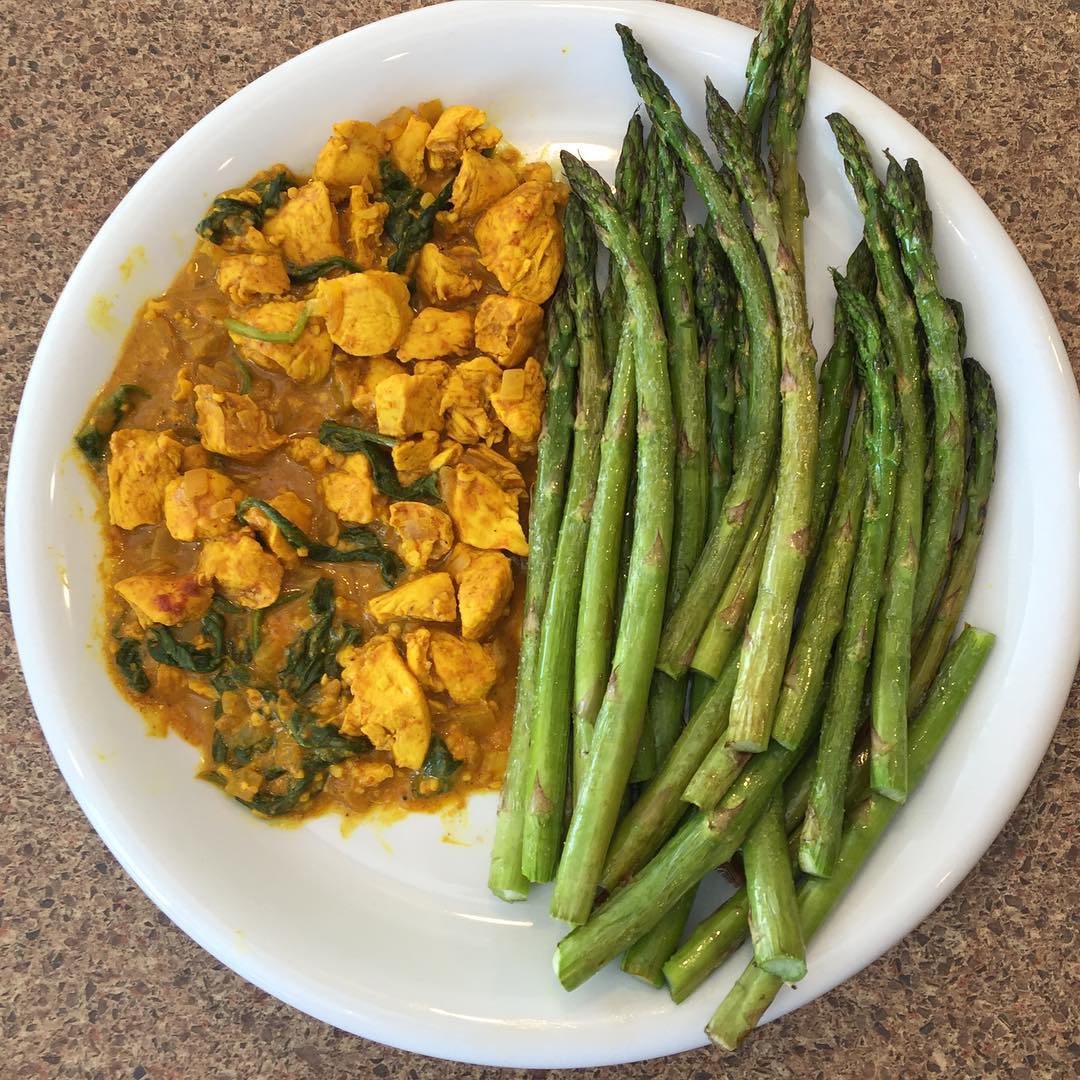 "I decided to just try it out today and did straight coconut milk with Garlic, onion, spinach and chicken. All I did was add a tbsp of turmeric and one of curry. No oil. Although it was a tiny bit powdery, knowing how clean it was and how much flavor it had it was pretty damn good. This whole meal rang me around 320 calories 24g carbs 8 grams fat and 49 grams carbs."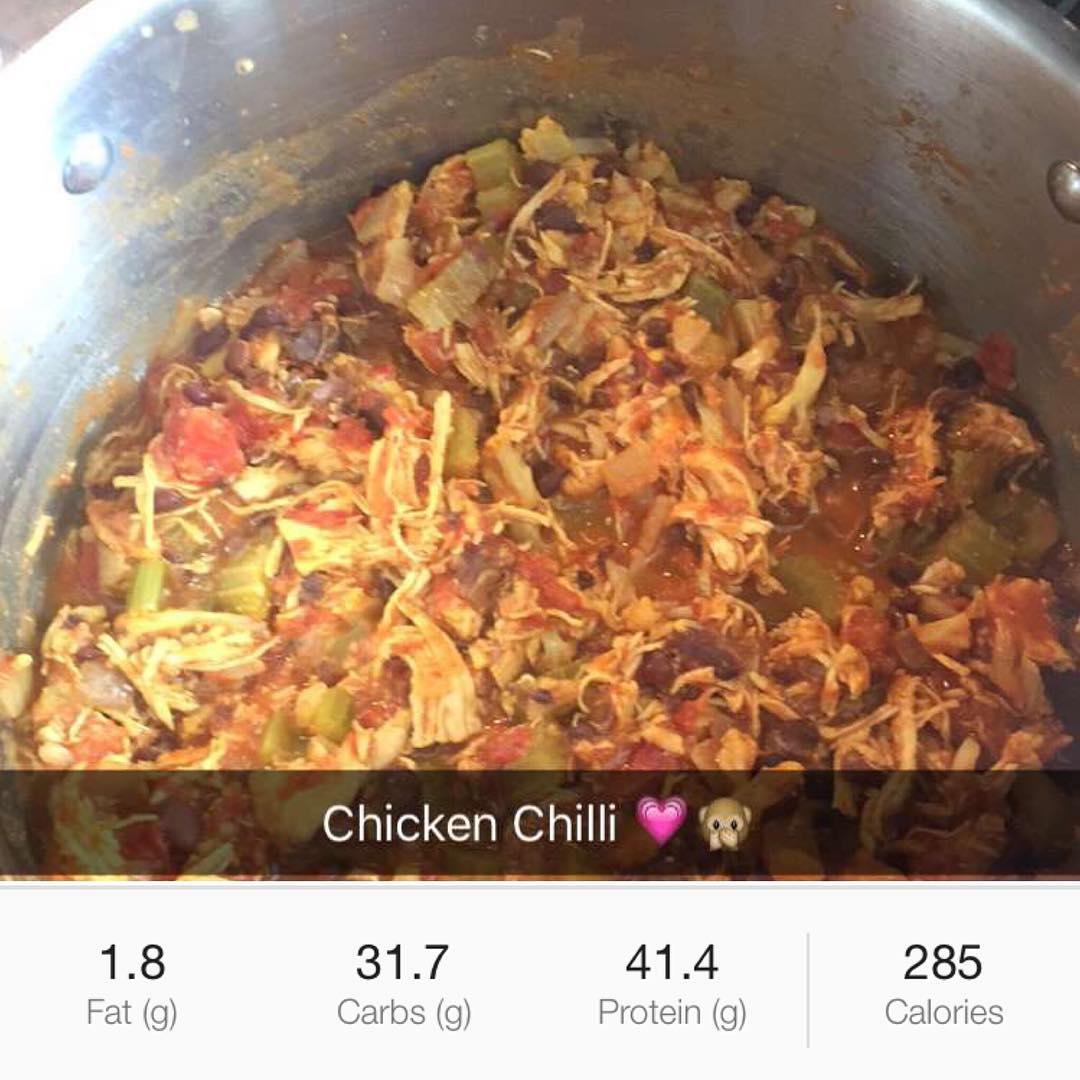 "285 calories for 1/4 of this Chili! Whenever I see a recipe I normally try and Google a few different ones and see how I can make it the healthiest possible. Now for me I try hard to limit my carb and fat intake so I normally avoid all sorts of oils and get my fats elsewhere but by all means oils have a ton of health benefits. 250g cauliflower, 250g celery, 1 large onion, 28 ounce can of diced tomatoes (no salt), 1 cups crushed black beans, 1 tbsp minced garlic, 2 tsp curry powder, 1 tsp Chilli powder, 1.5 cups coconut milk (unsweetened) You can get the canned coconut milk which is way higher in fat and calorie and super healthy but to keep calories and fat down I used the carton milk for 45 cals/1 cup.
Sauté onions and garlic with spices and a bit of coconut milk (* coconut or olive oil if you chose to add it) then add all other ingredients and bring to a boil. Reduce to low and simmer for 45-75 mins until celery is at desired tenderness. In another pot boil chicken breasts in either water or broth and then take out and shred. Either add into Chilli halfway through or at the end.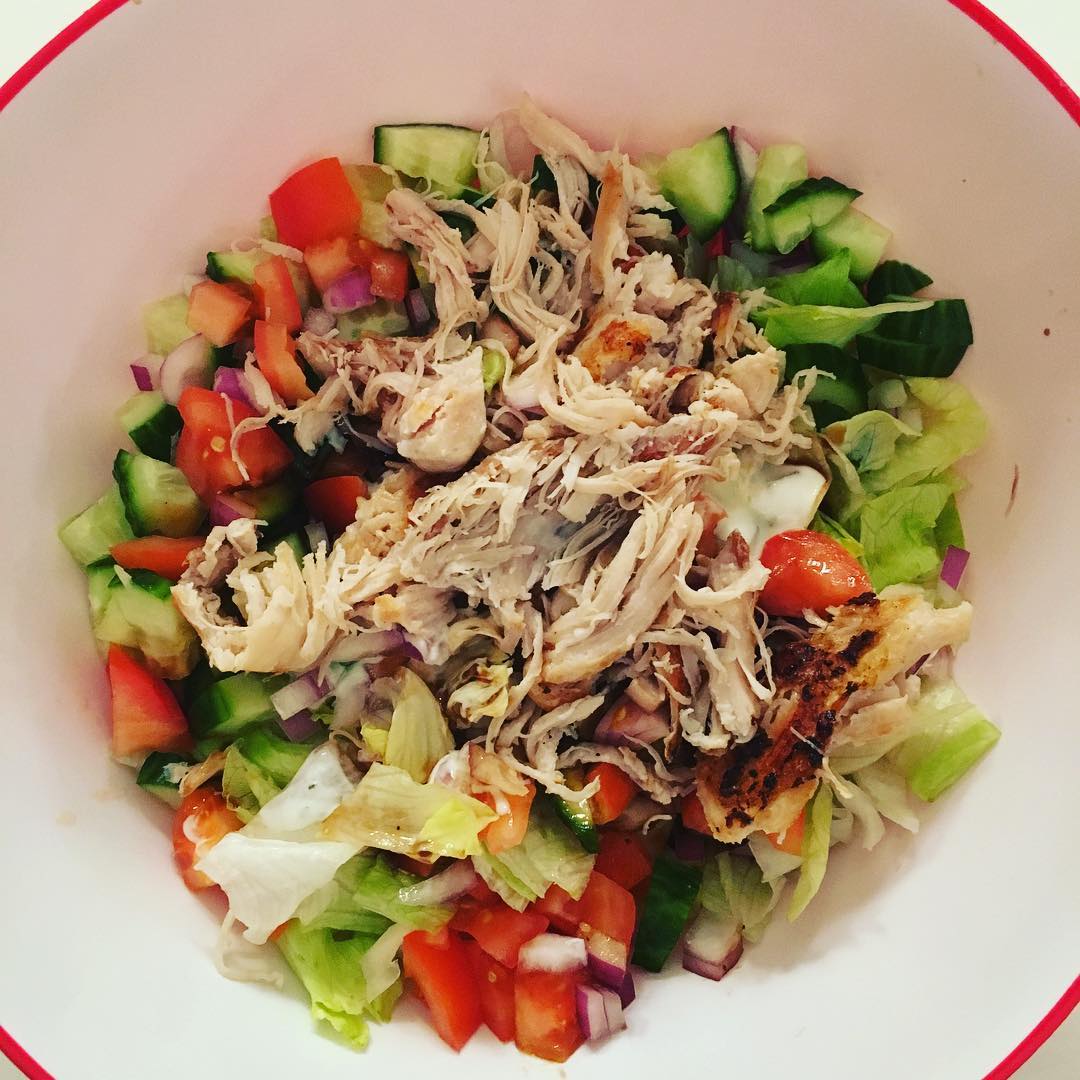 "I never thought years ago I would be so excited to look at lettuce. Ice berg lettuce, 1 Roma tomato, 50g red onion and 100g cucumber 140g shredded chicken. Salad dressing is from ideal protein 3 x 5 cals/tbs (I don't do the diet I just go into the places to get their dressing) and 1 tbs of bolthouse ranch for 20 cals/tbs"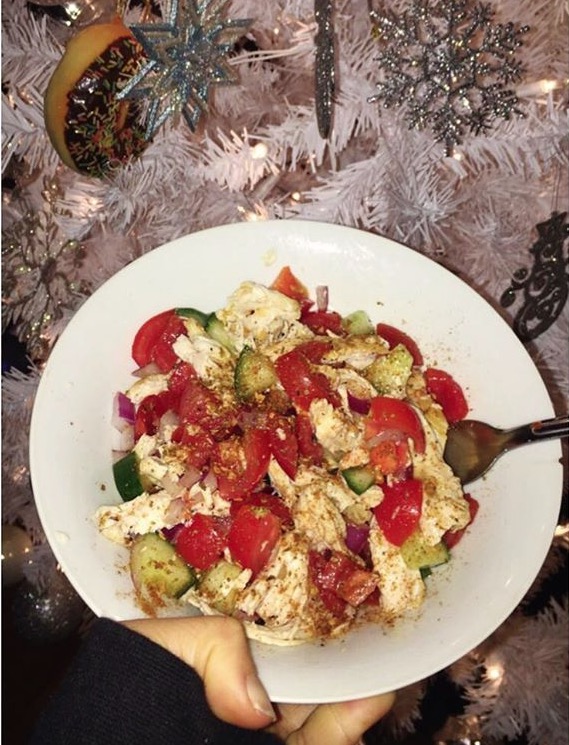 "Mmmm one of my favorite clean dinners. Tomatoes, cucumber, red onion and grilled chicken with apple cider vinegar on top. You don't get cleaner eats than that!"